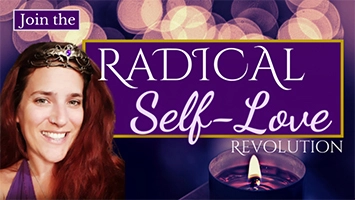 RADICAL Self-Love
Self-Love is a muscle, exercise it and it will grow.
Did you know…
…that your crappy relationship with yourself is probably what's screwing up your entire life?
In a world that is hell bent on putting you down, seeing you fail, and profiting from your own self-loathing, join the revolution and fight back with Self-Love as a RADICAL act. Join me for this RADICAL Self-Love course to reclaim, and revolutionise, the most important relationship you have – the one with yourself.
"To fall in love with yourself is the first secret to happiness."
RObert Morley
Are you sick of all the negative self-talk and mind chatter inside your own head? Are you done being your own worst enemy? Do you know you are worth so much more than you believe? Would you like to know an easy-to-use formula for creating a deeper sense of self-worth?
Are you finally ready to embrace yourself and unleash this magic on the world?
What will you get in this course?
Resources
A PDF for each session, guided meditations, journal prompts & 30-days of printable Self-Love affirmations.
live Sessionst
A total of 10 live sessions over Zoom. We will meet everyday Monday-Friday for 2 weeks. Replays available for catch up.
Support
An invitation to join the private Facebook group for support, community, sharing and encouragement.
Lifetime Access
Lifetime access to attend all future rounds of the programme. Plus ongoing access to the course materials.
♥ Self-Love & Acceptance ♥
This RADICAL programme is a journey of self-love and acceptance. I will lead you from a place of powerlessness, self-doubt, and unworthiness, and into a world of self-love, self-respect and self-worth.
Once you realise, and accept, that your relationship with yourself is inextricably linked to your overall satisfaction with your life, you will see that there is no alternative but to work on your sense of self-love. And if, like so many of us, you have struggled with seeing this journey out on your own, then join me in this safe, nurturing container, where you will be immersed in all things self-love for 2 whole weeks with a community of like-hearted women, supporting each other on this radical journey to self-love and acceptance.
"If your compassion does not include yourself, it is incomplete."
Buddha
Through tangible tools, intuitive insight, and my formula for self-love, I will empower you to shake off those emotional cobwebs, pull back those spiritual blinds, unlock those hidden corners of your mind, and show yourself. It's time to embrace your full self – the world needs you!
Over the course of 10 days, we will journey through my RADICAL formula to decode this self-love mystery. I will provide the space for you to discover what it means to truly love yourself and to re-connect with who you are destined to be.
All resources (PDF's and recordings) will be uploaded to the curriculum in my Cosmic Academy.
Dates: TBD. Replays available for all calls.
Fast Action Bonus
Is this course for you?
This programme is ideal for heart-centred, soulful women who are tired of the constant mind chatter and negative self-talk telling them they aren't good enough, and who are truly ready to embrace unconditional self-love and radicalise the way they see themselves.
You will feel your self-love muscle grow as you learn practices to deepen your sense of self-worth, learn to respect yourself, and your boundaries, and free up room in your life for the magical and marvellous things that await you.
This is not for you if you're hunting for miracle cures, quick fixes, and a magic wand solution to all your problems. Also, if you don't believe in magic and energy then it's likely not a good fit either!
Caution, this course is not for the faint-hearted. If you are not truly ready to put in the hard work to grow this muscle with daily practices, to release your self-doubt once and for all, and to step into the warmth of unconditional self-love, then this course is not for you. Only the brave shall rise – are you ready?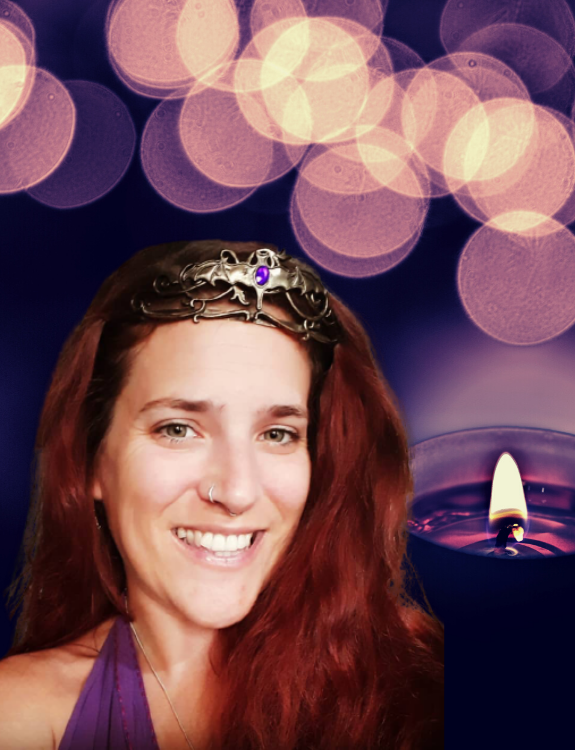 Bella Luna
Spiritual Life Coach, Healer, Mystic, Transformational Facilitator & Self-Love Advocate
I support heart-centred, soulful women with wild hearts and big dreams to overcome self-doubt so that they can step into their full potential and manifest their dream life. If you lack purpose, are disenchanted with the world around you, and would like to infuse more magic, meaning and self-mastery into your life, then you are in the right place. Through tangible tools, intuitive insights and a grounded approach to Spiritual teachings, I will support you to fall in love with yourself and your life.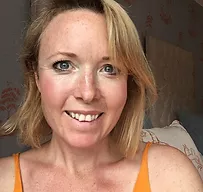 "Bella's courses are enjoyable and extremely powerful. She has a gift in communicating and delivering wisdom that ACTUALLY STICKS. It's like she knows the way the brain works and I felt myself shifting and transforming quickly throughout the course. It was more embodiment than simply learning. As well as the embodiment, we had lots of fun and got to create visuals and all sorts to support the journey. I had minimal resistance and looked forward to every session – it was a really enjoyable experience. When the resistance came we could talk and Bella coached us through blocks and beliefs. She helped us see that we are enough just as we are and I came away with an Inner Strength and Self Belief that I'd not felt before. I highly recommend any of Bella's courses. Go for it – it could change your life!"
Caroline, UK
"The results I have experienced from this wonderful course is that I am now noticing how I speak to myself in certain situations. I have learnt how to tune in and listen to my intuition and I am getting to know myself on a much deeper level. Bella has given me the tools I need to become my best authentic self. I can now continue to explore, expand and evolve. Bella, you are such an incredible woman, your delivery style was amazing. Thank you so much for putting this important course together. I have learnt how to tune into my true essence and regain my power. Any fabulous women reading my feedback and needing more self-love in your life, then this is the course for you."
Allie, UK
"I completed the self love course & it's completely changed my life!!! I honestly can't put into words how amazing Bella is & how amazing the content in this course was. I felt as though I was totally safe & grounded with Bella, she is so approachable & made me feel really listened to. Bella is so encouraging & it's impossible not to be inspired by her & her wisdom! I learnt something new every single day, I feel like a completely new person. After struggling with self love & poor body image for 20+ years & numerous therapy sessions, in just 10 days Bella had more impact & completely changed my views towards myself & the way I view the world! I now CELEBRATE THE F*CK OUT OF MY SELF & I now have the tools to keep myself in high vibes! Thank you Bella from the bottom of my heart 💜 you have changed my life 💜"
Kelly, UK
"Your greatest responsibility is to love yourself and know you are enough."
CHetnA MishrA
Got Questions?
Arrange a FREE, no obligation, Discovery Call with me today!
If you would like to connect with me personally to discuss the programme further and to see if it is the right fit for you, then click the button below and let's connect!
Course Pricing
https://www.bella-luna.org/wp-content/uploads/2022/05/self-love.webp
200
355
admin
https://www.bella-luna.org/wp-content/uploads/2022/04/logo-bella.webp
admin
2022-05-10 01:05:33
2022-11-23 11:57:50
RADICAL Self-Love