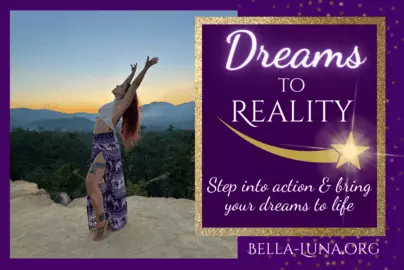 Dreams to Reality
Step into action & bring your dreams to life
Course Summary
I know you have a wild heart and BIG dreams to live your purpose and make a lasting impact in the world. Yet many of us struggle to turn theory into practice. This is why I created this course, to help you to turn your Dreams into Reality.
Join me for this practical deep dive into realising your dreams. With a systematic approach to manifestation, together, we will dive into your life's Big Dream Vision and create an action plan so you can start bringing your dreams to life.
By the end of this course you will have crystal clear clarity on your ultimate dream life, the tools to anchor in to this to propel you into transformation, and an aligned action plan to support you in bringing these dreams to life.
It's time to claim your full power – the World needs YOU!
Step into your power & take action today
"You already have within you everything you need to turn your dreams into reality."
– Wallace D. Wattles
Course structure
This course is designed to build upon my Big Dream Vision Quest exercise, so that you can begin to take practical steps in every aspect of your life.
First we will recap the Big Dream Vision Quest and take a deep journey through your subconscious to gain crystal clear clarity on your ultimate vision for your life. Then we will deeply anchor into this vision so that you can easily step into action.
With this solid foundation we can then step into Aligned Action by considering how your dream impacts every aspect of your life. Including your Health, Wealth, Career, Community and more.
This is the perfect union between attracting and acting. I offer a no BS approach to magic, manifestation and self-mastery.
All resources (PDF's and recordings) will be uploaded to the Dreams to Reality curriculum in my Cosmic Academy.
What will you get in this course?
Resources
Printable worksheets to support you with manifesting your dream vision.
Vision Quest
Access to your Big Dream Vision Quest to get crystal clear clarity on your deepest dream life.
Support
An invitation to join the private Facebook group for support, community, and encouragement.
Ongoing Access
Ongoing access to the course materials through my Cosmic Academy to revisit anytime.
Is this course for you?
This programme is ideal for heart-centred soulful beings who are ready to step into action, but are struggling to realise their dreams.
If you are self-led and willing to take charge of your own life and journey then this is just the medicine for you. If you welcome a practical approach to manifesting, and would love some guidance to support you creating your dream life, then you are in the right place.
This is not for you if you're hunting for miracle cures, quick fixes, and a magic wand solution to all your problems. Also, if you don't believe in magic and energy then it's likely not a good fit either!
Bella Luna
Spiritual Life Coach, Healer, Mystic, Transformational Facilitator & Self-Love Advocate
I support heart-centred, soulful women with wild hearts and big dreams to overcome self-doubt so that they can step into their full potential and manifest their dream life. If you lack purpose, are disenchanted with the world around you, and would like to infuse more magic, meaning and self-mastery into your life, then you are in the right place. Through tangible tools, intuitive insights and a grounded approach to Spiritual teachings, I will support you to fall in love with yourself and your life.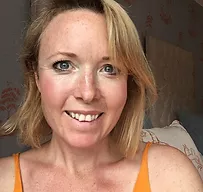 "Bella's courses are enjoyable & extremely powerful. She has a gift in communicating & delivering wisdom that ACTUALLY STICKS. It's like she knows the way the brain works & I felt myself shifting & transforming quickly throughout the course. I highly recommend any of Bella's courses. Go for it – it could change
Caroline, UK
"I honestly feel like I can't put into words how amazing Bella is, she is so approachable and made me feel really listened to. Bella is so encouraging and it's impossible not to be inspired by her and her wisdom! Thank you Bella from the bottom of my heart 💜 you have changed my life and you are truly beautiful and magical 💜"
Kelly, UK
https://www.bella-luna.org/wp-content/uploads/2022/05/Dreams-to-Reality.webp
270
404
admin
https://www.bella-luna.org/wp-content/uploads/2023/01/logo-bella.webp
admin
2022-05-10 00:15:23
2022-12-23 21:47:10
Dreams to Reality